The Challenge
Limited resources and a constant flow of new and changing demands can overwhelm your organization and put a strain on your employees, especially if roles, responsibilities, and workflows are not clearly defined. When systems start breaking down and errors occur, you are less prepared to adapt to new challenges and take advantage of new opportunities. Streamlining processes that are inefficient and eliminating those that don't add value can free up the time and resources you need to do just that.
We use proven continuous improvement methodologies, including Lean Six Sigma, Kaizen, and PDCA (Plan-Do-Check-Act), which we tailor to your needs.
We set you up for success from the beginning by working with you to clearly define the problem and project scope—and assemble the right project team.
We help you develop solutions that are scalable and measurable, so they can be continually evaluated and improved.
How can we be a
resource for you?
What You Can Expect
A typical process improvement engagement includes some or all of the activities below, based on your unit's unique needs. We provide change management support and work with you to engage your key stakeholders throughout the process.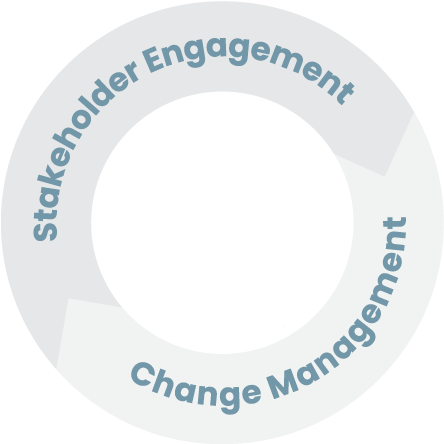 Process Improvement
Creation of
project plan >
Define the scope
and timeline
Determine key
deliverables
Assistance with
proiect team
selection >
Identify process
owners & process
users/customers
Select subject
matter experts
Current-state
assessment >
Clearly define
the problem
Collect & analyze
data
Identify gaps or
pain points with
existing process
Perform root-cause
analysis
Development of
recommendations
Implementation planning
& support >
Establish a time
to check in on
improvements
and measure
results
Further refine
the process
(if needed)
Creation of
control plan
to sustain the
improvements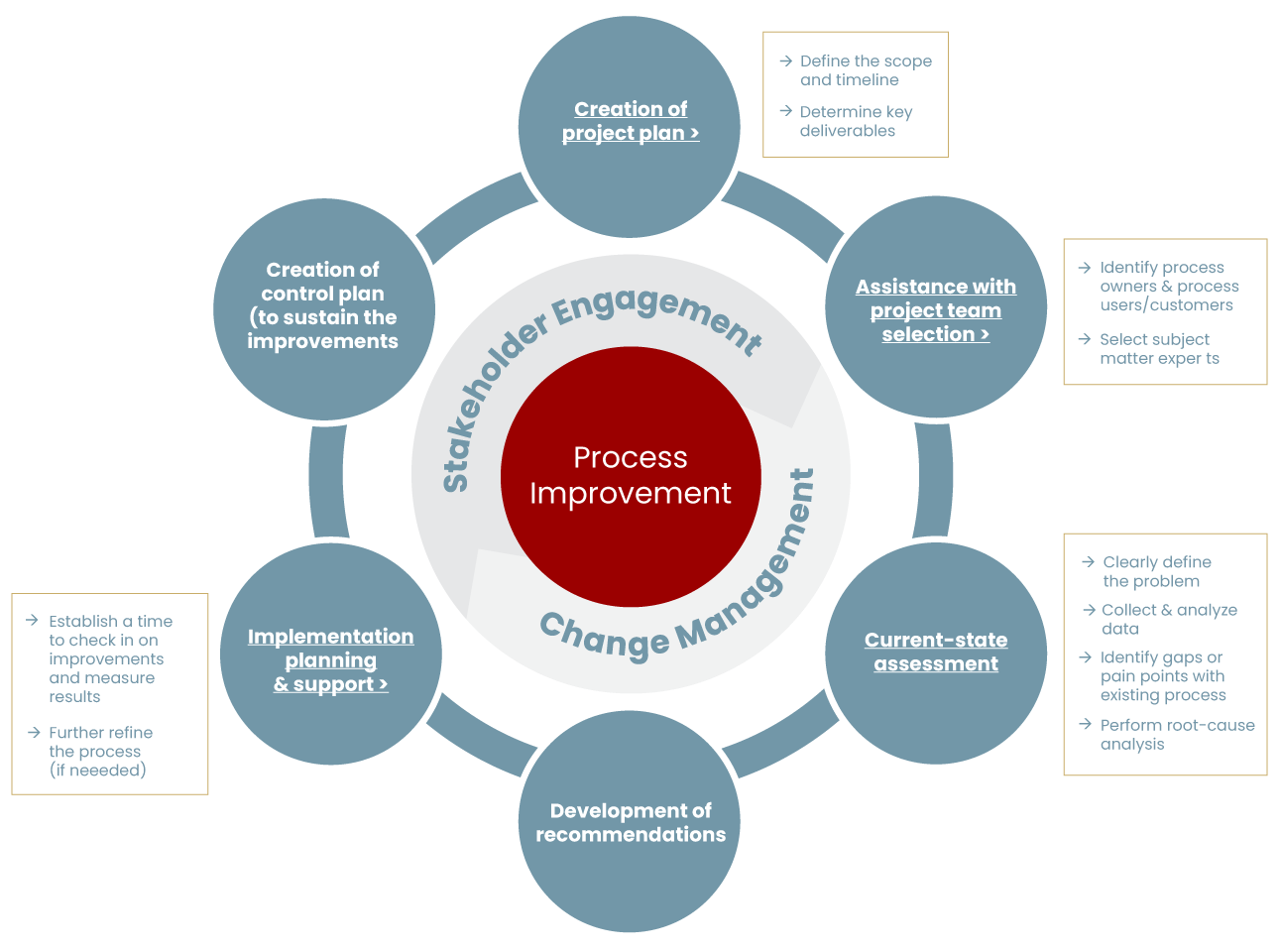 What Our Clients Are Saying
Over a period of several years, growing demands on our shared resource continually outpaced our ability to invest in our infrastructure, resulting in inefficiency and frustration for our entire team. [The Office of Strategic Consulting] helped us to refine our approach to work as a whole; their guidance has not only improved our basic workflows, but has fostered a positive team culture that will carry us through challenges as they inevitably arise going forward.
-Dr. Stephanie McGregor, Associate Professor, Department of Pathology and Laboratory Medicine, School of Medicine & Public Health