The Challenge
When it comes to your organization's structure, form should follow function: your systems, people, and processes should be designed and positioned to support your primary purpose. This can be challenging to achieve if you are a new organization still defining your purpose and aspirations (your mission and vision). On the other hand, even if you are already established, you may have lost some of this functional alignment as you've grown or your mission, vision, and strategic priorities have evolved. Re-establishing the right structure to best meet your ongoing needs requires a thoughtful approach to ensure your organization remains effective.
We are specialists in streamlining and rightsizing teams to ensure that the right systems and processes are in place to operate successfully.
We use a people-centered process to help collect feedback from stakeholders, define roles and responsibilities, and design viable workflows.
We support leadership and team members in working through structural and reporting changes (the "people" side of change management).
How can we be a
resource for you?
What You Can Expect
A typical organization design or redesign engagement includes some or all of the activities below, based on your unit's unique needs. We provide change management support and work with you to engage your key stakeholders throughout the process.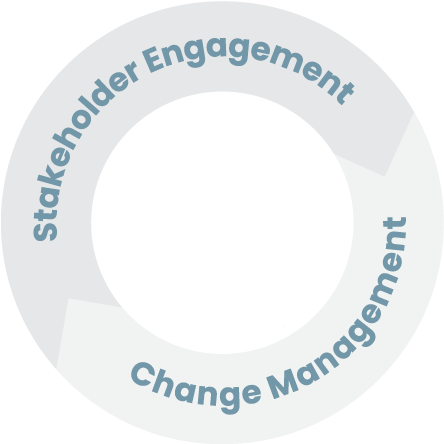 Organization Design & Redesign
Current-state
assessment›
Identify/review
organizational
mission and
key services
Analyze roles,
responsibilities,
& functions
Design
of optimal
future state >
Benchmark other
similar organizations
Develop viable business
models
Development of
recommendations>
Provide strategies and
ideas that fit your
organization, culture,
and context
Implementation planning
& support >
Develop new or updated
organizational chart
Revise job descriptions
Establish or
update processes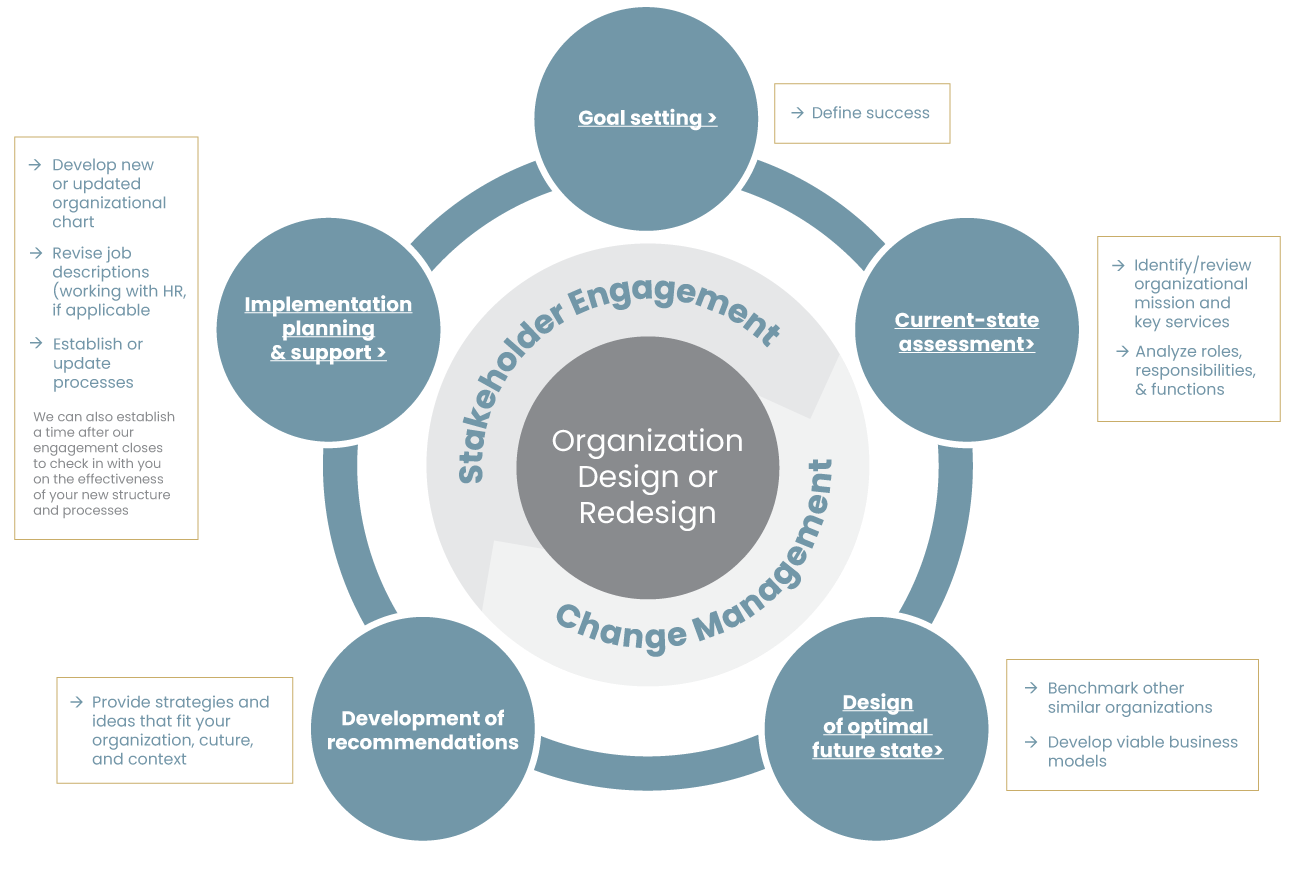 What Our Clients Are Saying
I have worked with the Office of Strategic Consulting on various projects over the last several years, including strategic planning as well as developing and implementing organizational change.
The consultants have been highly effective and engaging, offering a critical outside voice with these important processes. They kept planning focused, intentional, and moving forward efficiently and effectively. They also have demonstrated excellent interpersonal communication skills and a breadth and depth of experience.
Finally, I am quite impressed at their ability to acknowledge challenges and concerns team members may have during the process and, at the same time, support them to envision and work towards a future, more optimal organizational state.
-Nancy Hoffman, Senior Associate Director for Administration & Engagement, Office of Admissions & Recruitment